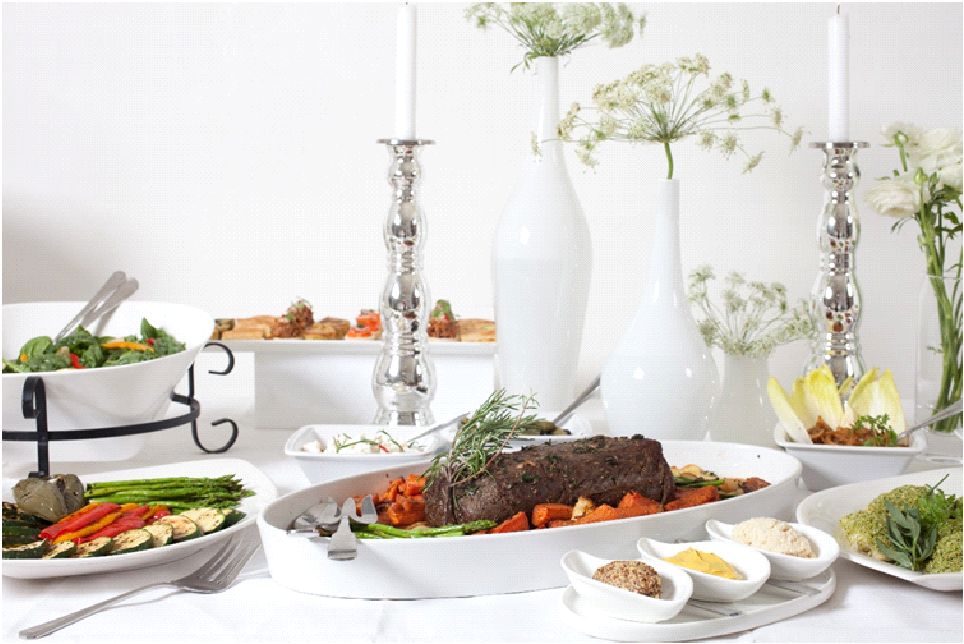 Planning the menu is the most crucial part of arranging a get-together at home. Your choices would not only reflect the mood you want to set, it will also reveal your personality. If you start planning well in advance, hosting at home can be fun and fuss-free!
Having hosted a lot of gatherings in my own home, allow me to share some of my menu planning blueprints particularly for get-togethers over lunch or dinner:
– Choose the main course first, followed by dessert then the entrée. By selecting the entrée last, you can easily balance back into the meal any of the ingredients you feel missing/excessive in the other 2 courses, i.e. too much cream or too dry? Think of colors, textures, and complimentary dishes. In addition, be mindful not to use the same main ingredients across all the 3 courses to ensure you get a good and satisfying mix of dishes.
– Be aware of dietary restrictions. Some of your guests may be vegetarians, allergic to shellfish or other food, or they may not ear red meat or pork.
– Make a list of everything you require. Plan out what can be prepared a day in advance and how much has to be done last minute.
– Allow yourself plenty of time. Read the recipes first and try to visualize each step so that you will know exactly what techniques, ingredients, time, and equipment are required.
– Do not plan more than one long or complicated recipe for a meal or you will wear yourself out and derive no pleasure from your efforts.
Organizing gatherings at home can be made even easier if you can ask someone for help. Fine Palate offers one of the best catering services in Singapore. Not only will your planning be easier, it will also be more enjoyable. Together, we will visualize with you every aspect of your get-together down to the very last detail. Hosting at home can be a breeze with adequate preparations and with the right planning partner. Don't sweat the small stuff, just look forward to your event with great enthusiasm and anticipate having a great time with your guests!
Note: To see menu options for your upcoming get-together, click HERE.