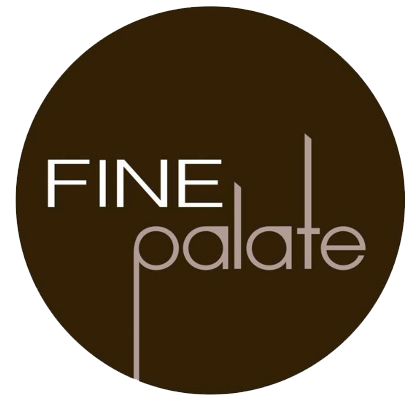 Catering
For over two decades Fine Palate has been providing catering services for private functions, corporate events and weddings across Singapore.
We take pride in our ability to put together a seamless and enjoyable function complete with the highest quality food and service. We focus on the smaller details so you don't have to, allowing you and your guests to relax and enjoy yourselves.
"Our event management team is here to help you with any questions or needs you
may have; be the location, decorations, flowers, entertainment and more."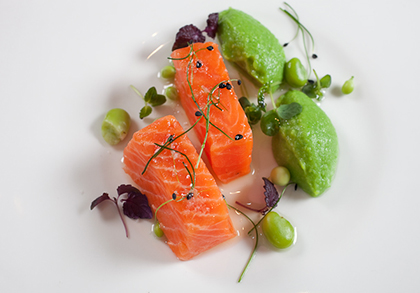 From our first contact with you until the end of festivities, our main priority is ensuring your party is a success and that you are relaxed and enjoying yourself. We focus on detail throughout our engagement from menu selection, to event tear-down so that our food, service and your experience exceeds expectations.
Fine Palate takes great pride in listening and responding to your queries – leave the details to us.
Find Out More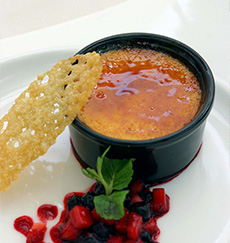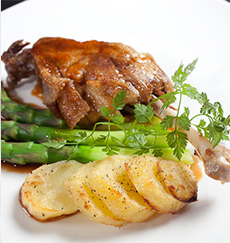 "I'd like to thank the whole team for the fantastic job they did on Saturday. The food was delicious and service was excellent, beyond my expectations. Please extend my gratitude and congratulations to Heather and all the members who helped at the event."
Ascension Tejedor
"Suresh, many kind thanks for going above and beyond for us on the wedding. You were stellar and so patient with all of the moving of wares and goods, everything looked immaculate! The food was delicious, the ambiance was perfect, the seating, décor - absolutely everything went according to plan. We are very grateful and thankful for the professionalism displayed from all staff at Fine Palate for the most important dinner party of our lives. Every one of our guests enjoyed the food and regaled about how wonderfully planned it all was and I could not have done this without you!"
NADINE AND THORBEN
"The guys were fantastic, efficient, polite, professional and very accommodating when we had to move inside, then outside and back again due to the weather. The food was outstanding and everyone was impressed."
Dominic Monteiro
"Thanks for Saturday, lots of people made positive remarks on how delicious the food was and how good the service was too. I've worked with Heather for many years and I've always had a great experience, that's why I keep coming back."
Clare Ferguson
With hard work and dedication to our clients, Fine Palate has become one of Singapore's leading and most trusted corporate caterers. Our excellent kitchen and service staff have helped us form lasting relationships with companies like BMW, Barclays Capital and Deutsche Bank.
Fine Palate takes pride in its diligence and ability to work faultlessly under pressure- we offer nothing but our very best efforts to ensure your function is a success.
For over 20 years, our main goal has always been, and still is, to provide the most exceptional gourmet catering experience. Just focus on the more important task at hand, your business, and let us do the rest!
Find Out More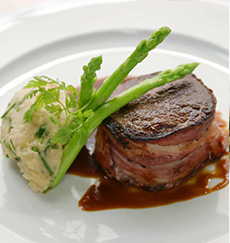 "Thank you very much for providing your great food and service on the event on last Friday. I greatly appreciate your experienced staff and their support."
Tomoko, District6

"The event went well yesterday and everyone had great reviews for the canapes. We especially loved the Vietnamese rolls, mini beef wagyu burgers and the passionfruit cheesecake tart! Your team was impeccably professional as well and we really appreciated their help to go all out to support the event. Not one time did any of us had to worry about following up check whether the food was ready, or if we had the wines chilled etc."
NICOLETTE, Facebook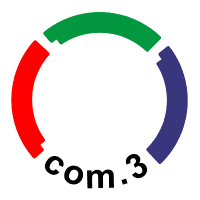 "Thank you very much for the support on Saturday event. Our client is very pleased with the quality of food as well as the service. Special mention to the team who were on ground, especially for running out to get extra wine. Thanks again for helping us make the event a huge success, and we look forward to working with your team on future events."
Johannes See, COM3 Singapore

"We were really satisfied with the services provided. We look forward to working with Fine Palate on future occasions."
Sébastien, Embassy of Switzerland Singapore
Fine Palate's event management service strives to make the planning of your event simple and enjoyable. With our excellent partnerships, we offer help organizing a venue, decorations, lighting, music, specialized staff and more.
Whatever your vision, your traditions or customs we are here to help you conceptualize your event and bring it to life as swiftly and painlessly as possible. Coupled with our delicious and innovative cuisine, our impeccable service and attention to detail we will ensure that you are confident about the success of your event.
Fine Palate's goal is to use a personalised touch to assist you throughout the organisation and execution stages to put together the perfect function.
HAIG CLUB
David Beckham launched his personal whisky label in Singapore together with brand ambassador Tracy Phillips. According to Beckham, the whisky is uniquely crafted to appeal to people who are new to whisky, with qualities that are particularly suitable to Asian flavors.
Together with Mercury PR, Fine Palate developed an exclusive cocktail party for 100 guests. Fine Palate provided a range of specialty canapé items consisting of Wagyu Beef Rendang, Lobster, Peking duck, Chilli Crab, and Kaya profiteroles. The canapés highlighted the unique flavors of the cocktails that were curated by top bartenders in Singapore. Overall, the client provided glowing feedback on the bold flavors and the execution of the event.
VERTU "ASTER"
VIP clients, influential bloggers, and chosen members of the press were invited to experience the new Vertu Aster at the Victoria Concert Hall's "White Room." 150 guests were treated to a selection of gourmet British-themed canapés, cocktails, and mocktails in an extraordinary setting made possible with the help of Ate Integrated Communications. Every detail wonderfully matched the vibrant colors of the new collection.
A LIPTON AFFAIR
Lipton Singapore hosted a Media & Consumer Launch event held at a vintage black & white house. The brand, through the vibrancy of the new tea flavors, aimed to leave a lasting impression on the guests. The event's motif was summer tropical, which aligned perfectly with the brand personality. Fine Palate crafted a special menu to complement the various tea concoctions of Lipton. Fine Palate only partners with exclusive and high-end event management companies to ensure the success of their events. For this specific occasion, we were privileged to have collaborated with Planitswiss Asia.